From Proud Italian Cook
It is oh, so hot here in Northern Colorado right now, which means I'm looking for new recipes that I can cook ahead and eat cold in the middle of the day.
This beautiful salad
with squash ribbons is a feast for the eyes and only takes minutes to put together.
I love
this clever way to use up kale
in my garden from Eats Well With Others. It has coconut, noodles, and basil--it might just be perfect! Might not make it too spicy until the temps cool off, though...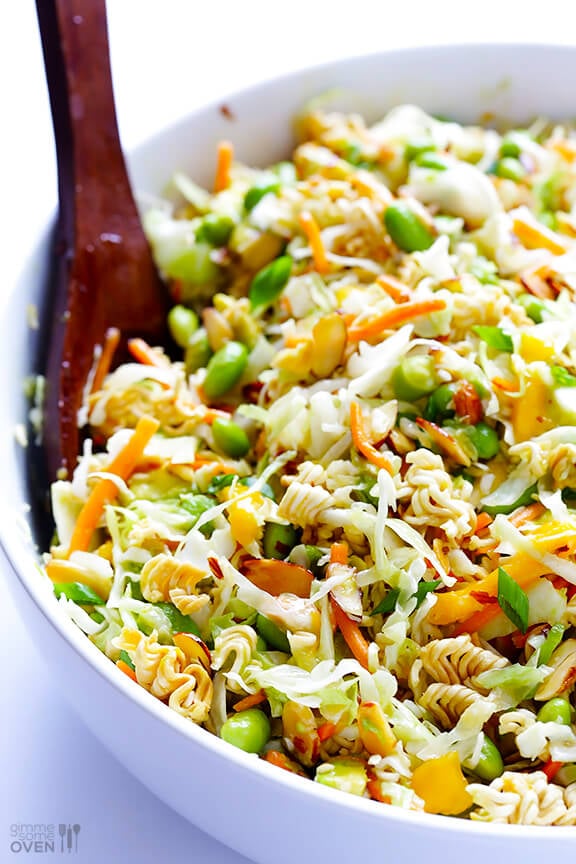 From Gimme Some Oven
Gimme Some Oven is a great blog, and I appreciate this slightly upscale version of an old Midwestern potluck classic,
crunchy ramen noodle salad
. I always wanted my mom to make this for picnics...
I did manage to escape the heat this week with a quick trip up to Laramie, WY, where they have a fantastic new brewery called
Coal Creek TAP
. Bree was very welcoming and knowledgeable about the beers, and she steered me toward some great choices: a lightly smoked porter, the hoppy Samurai, the super citrusy Laradise, and the Anodyne, named after a great old
Uncle Tupelo song
(and everyone knows that beer + Uncle Tupelo = extra awesome). I may just spend the rest of the summer sleeping on their sidewalk.