This weekend I'm all about weeding, trimming, and harvesting in my vegetable garden. It'll be a while before those prized tomatoes are ripe enough to eat, but here in Northern Colorado I have summer squash, radishes, the beginnings of beets and raspberries, and herbs galore.
Sunset magazine has some pretty, easy recipes to
add a little variety
to your summer squash-laden meals. The
pattypan squash with eggs
cooked inside looks so cute!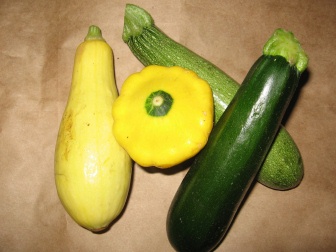 You Grow Girl's idea for
pickling radish seed pods
is genius. I can't wait to try these.
I always do the same thing with herbs--chop various handfuls into salads, stir into cooked rice or other grains, and plop into soups. And of course, there's pesto. But
Chow Hound
,
FreshHerbs.com
, and
Mother Earth Living
have some great ideas for incorporating unexpected herbs into desserts. I'm glad to know there's hope for my rosemary plant, which is starting to look like the crazy cat lady's hair from The Simpsons.
I never get sick of simple roasted beets, but these
Dark Chocolate-Beet Brownies
? Yes please!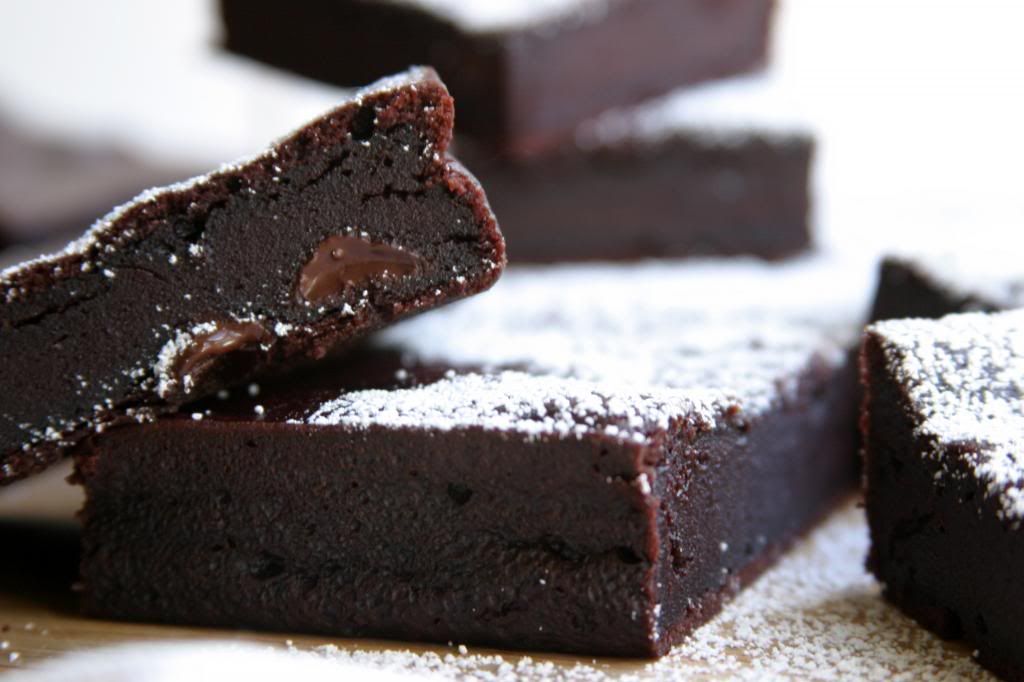 Photo from http://thewaytomyfamilysheart.blogspot.ca.
I'm waiting for a special occasion to make
this beautiful chocolate and raspberry tart
.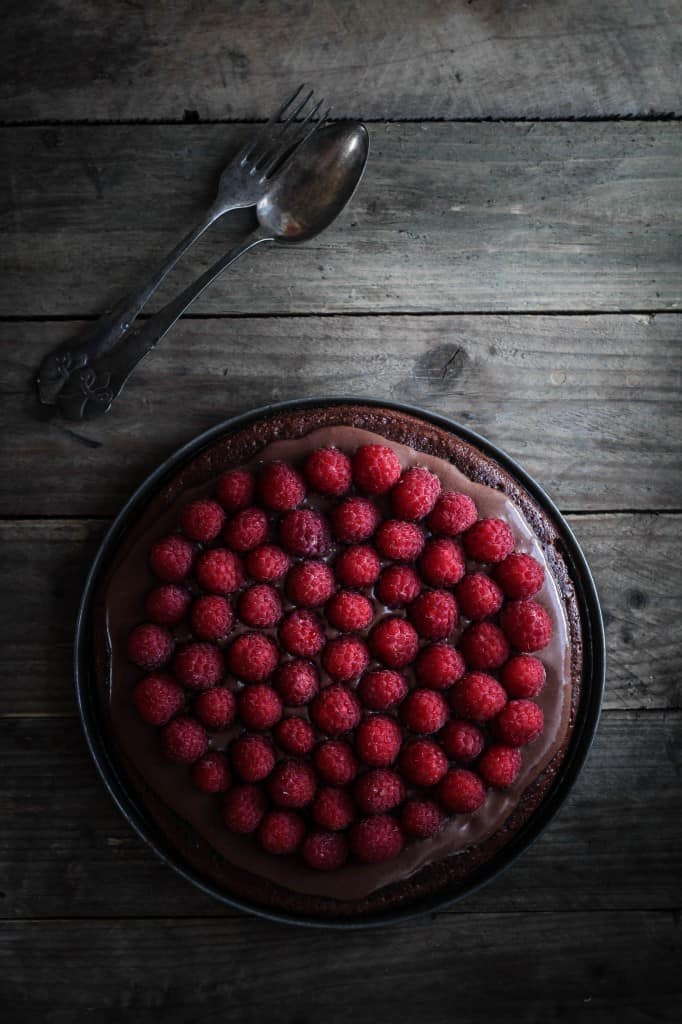 From louiogbearnaisen.dk.
Honestly, though, I never get sick of tossing veggies with pasta. This recipe, which I look forward to being able to make every summer, attempts to copy those fried, fatty zucchini treats on appetizer menus in a healthier way. A little bit healthier...
"Fried" Squash Pasta
Serves 4
1 pound stick pasta (linguine, fettucine, spaghetti, whatever…)
2 medium summer squash or zucchini, cut into ¼" thick rounds
1 small yellow onion, cut in half and thinly sliced
2 garlic cloves, minced
Olive oil
Zest and juice of one large lemon
Handful fresh basil, chiffonaded
Salt
Red pepper flakes and grated Parmesan cheese for serving
Bring a well-salted pot of water to boil. Cook pasta according to package directions.
Meanwhile, place squash rounds in a medium bowl (this can be your future serving bowl) and combine with about 2 teaspoons olive oil and 1 teaspoon salt. Coat well and spread in a single layer onto a baking sheet. Place in a 375°F oven and bake 10-12 minutes. When the undersides are browned, flip each piece of squash over, sprinkle the onion slices all over the baking sheet, and place back in the oven for another 8-10 minutes, or until onions and squash are golden.
When pasta is cooked, drain and return to the pot. Add the lemon zest and juice, minced garlic, about a teaspoon of olive oil, and salt to taste. Stir well to "cook" the garlic. Add the cooked squash and onions when done and stir well. Serve the pasta in a nice bowl with the basil sprinkled on top and crushed red pepper flakes and cheese on the side.