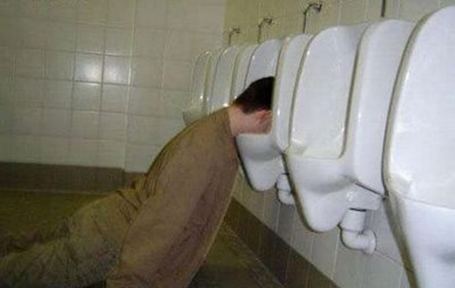 I was recently gifted a bottle of Jack Daniels. I do not particularly enjoy Jack Daniels. Even as I have warmed (no pun intended!) to the idea of whiskey, scotch, and bourbon, I still can't drink this crap. What is with this stuff? Why is it so much more terrible than other whiskeys? Perhaps it's generational. Any 80-year-olds out there who can illuminate me?
So, here's what I have found to do with it; if you are ever similarly gifted with any kind of rough brown liquor that you cannot choke down by itself, I hope this modest list of ideas will help you. Because, as an environmentalist, I cannot let any drop of liquor go to waste in my house. I'm sure you agree.
Hot Toddy:
This is actually easy and brilliant. Boil 6-8 ounces of water. Put 2 shots of Jack in a mug along with a generous tablespoon each of lemon juice and honey, add a cinnamon stick, and pour in the hot water. Give it a stir and you've got a tasty hot lemonade with a little kick.
Infuse it:
dump in one Earl Grey tea bag per cup of Jack and allow to sit on the counter 2-3 days. Mix with orange juice or soda water.
Jack and Ginger:
doesn't ginger ale fix everything? I like to go with a 1:3 ratio (Jack:ginger, that is). Garnish with a lime wedge, because that's classy.
And next time, tell your house guest you would prefer some delicious, smooth
Wyoming Whiskey
, anything from the lovely folks at
Backwards Distillery
, or wonderful
Stranahan's Whiskey
from Colorado.
Meet Jack, the ginger.