I told myself I wasn't going to resort to hiding my zucchini in baked goods for this project, but this recipe is just too good to pass up. Heavily adapted from http://www.tastesoflizzyt.com/. Lizzy, you are a genius.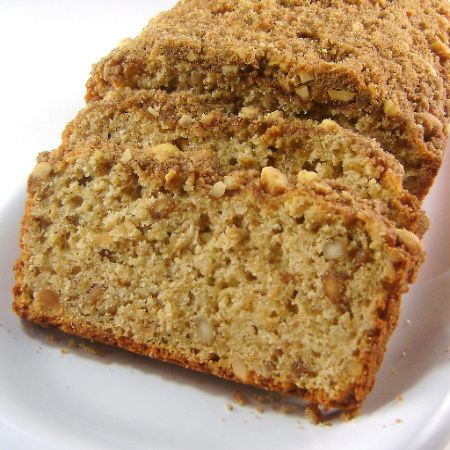 Peanut Butter Zucchini Bread with Brown Sugar Streusel
Serves 12

3/4 cup creamy or chunky peanut butter
1/4 cup canola oil
2 cups sugar
2 tsp vanilla
3 eggs
2 cups grated zucchini
3 cups flour
1 tsp salt
1 tsp baking soda
1 tsp baking powder

Streusel Topping:
1/2 cup brown sugar
1/2 cup flour
3 tablespoons softened butter

Mix together the peanut butter, oil, sugar, eggs, vanilla, zucchini and peanut butter chips in a bowl. Add the flour, salt, baking soda, and baking powder. Stir thoroughly to combine into a smooth batter.

In a small bowl, combine the brown sugar, flour and softened butter. Mix until the streusel is crumbly.

Grease and flour two loaf pans. Split the batter between the two pans. Divide the streusel topping between the two loaf pans, sprinkling the streusel on top. Conversely, you could grease two medium muffin pans (to make 24 muffins) and top with equal amounts of streusel. Bake at 325 degrees for 1 hour and 5 minutes, or start checking after 45 minutes if making muffins.