They're smooth and potato-y, packed with protein, high in fiber, and low in fat. The canned variety are OK, but I like to cook a big batch of chick peas in my pressure cooker and use them in salads, soups, and for impromptu hummus when friends drop in. Here's another thing I found to do with them, a sort of smoother, Italian-flavored version of hummus, which stands in well for polenta or any other starch alongside fish or meat.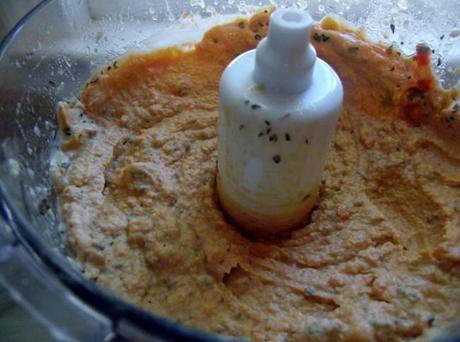 Chick Pea Puree with Basil
2 cups cooked chick peas
1 garlic clove, peeled
1 large handful fresh basil
1 tablespoon olive oil
2 tablespoons fresh lemon juice
Salt and black pepper to taste
Whir all ingredients together in a blender or food processor and season to taste. This will keep for a week in the refrigerator, though I don't recommend freezing--the texture gets weird.
Serve in place of polenta as a healthier side or under meats and fish. Can also be stirred into hot cooked pasta as a sauce along with some fresh diced tomato. OR, you can use it as the base of a soup--just add vegetable stock until you get a consistency you like, then toss in leftover vegetables and cooked rice or pasta.