I have not been to Peru, but I have been entreated to some lovely meals by a native Peruvian friend, who helped me with this recipe. I love this in the summertime--it's light, quick to make, and goes perfectly with a
mojito
on the back patio (or you could try your hand at the Peruvian cocktail,
Pisco Sour
).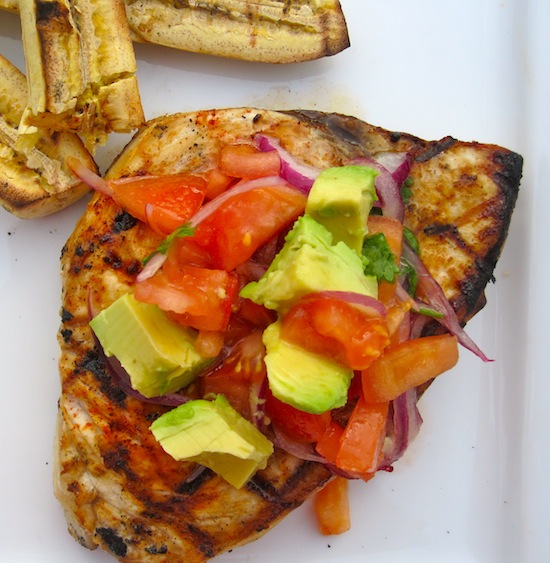 Peruvian Fish in Sour Onion Sauce
Serves 6
2 medium onions, thinly sliced
1 medium jalapeno, seeded and finely minced
2 garlic cloves, smashed and minced
2 tablespoons olive oil
½ cup white wine vinegar
6 medium fish fillets (tilapia, halibut, cod…)
Salt and pepper to taste
2 tablespoons flour
4 Roma tomatoes, roughly chopped
2 medium avocados, thinly sliced
In a large saucepan, heat the olive oil over medium heat. When it shimmers, reduce heat to low and sauté the onions, jalapeno, and garlic until onion is soft. Add vinegar, cover, and remove from heat.
Meanwhile, in a large skillet, heat another tablespoon of olive oil over medium-high heat. Place flour on a plate and season liberally with black pepper. Lightly salt both sides of each fillet, dredge through flour (shaking off excess) and fry in batches once the oil is smoking slightly. Place friend fish on a serving platter, pour onion sauce on top, and garnish with avocado slices.